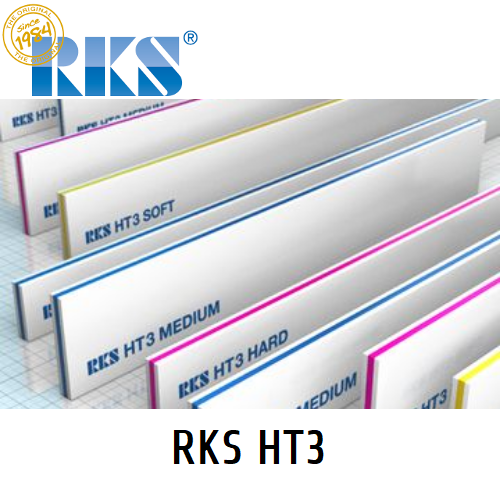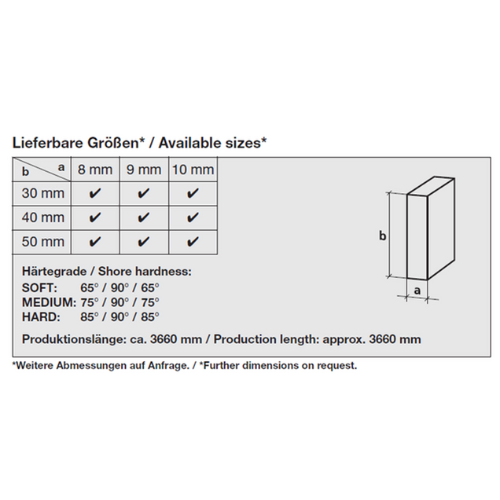 Product Description
The RKS HT3 blade is specifically for the special requirement profiles of screen printing, designed and developed for the electronics industry.
RKS squeegee HT3 is ideal for printing polymer like paste and print mediums containing silver they have excellent material running characteristics and excellent wear resistance.
The optimized surface texture, and high solvent resistance of the RKS squeegee HT3 provides excellent resistance to swelling and is highly chip and tear resistant.
- Improved and specifically tuned for hybrid integrated circuit formulations.
- Optimized, for a more controllable manufacturing process.
- ProEdge Add
- Excellent abrasion resistance
- Best possible surface finish
- Extremely high resistance to solvents
- High resistance to swelling
- Low deformation in print
- Extremely good wear resistance / Material running properties
- Very good dimensional stability
- Very much extended service life
- Higher squeegee speeds
- Perfect print results, consistently high print quality
- Reduced maintenance
- Cost savings through fewer blade changes and print without interruptions
Enter Buying Requirement Details
Other Products in 'RKS Squeegees' category